When you give a gift to a baby you are really giving it to the parents. Gifts for babies are mostly about making life easier for Mom and Dad but of course, the right present will also be stimulating and fun for the little one. If you want some cool gift ideas for a baby you should take a look at these. They are toys and tools that are guaranteed to make both baby and parents squeal from delight.
Baby Gyms
Baby gyms are not meant to for the baby to lose fat but they will stimulate a lot of activity. The baby gym is shaped so that the baby can lie on a soft carpet with colorful pictures and little things to feel and taste. Above this carpet are 2 arches with things that hang down. Some of the objects make noise and others are just really interesting to touch. Babies love baby gyms and you can use it from a very early age till the baby start to move around the house looking for new challenges and impressions. It is also a smart toy to bring on trips so this gift idea for a baby gets spot number 1!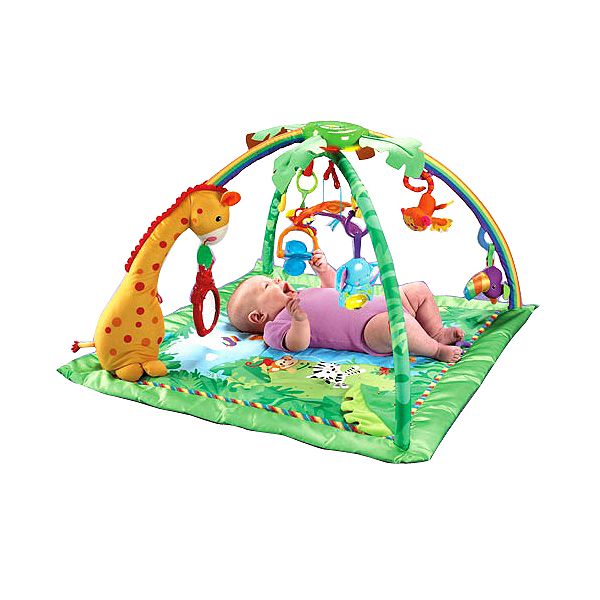 Baby Seat with Activities
If you want to get a gift for a baby that is already sitting the Baby Einstein Doodle Bug is an amazing toy. There are simply so many functions and things for baby to discover on this toy. Mom and Dad get a break and the baby has fun. This is truly a smart gift for a baby that is home a lot. Parents can do other things next to the playing baby and know that their little one feels stimulated although their attention is split between child and cooking or other things that must be done somehow even with a baby in the house.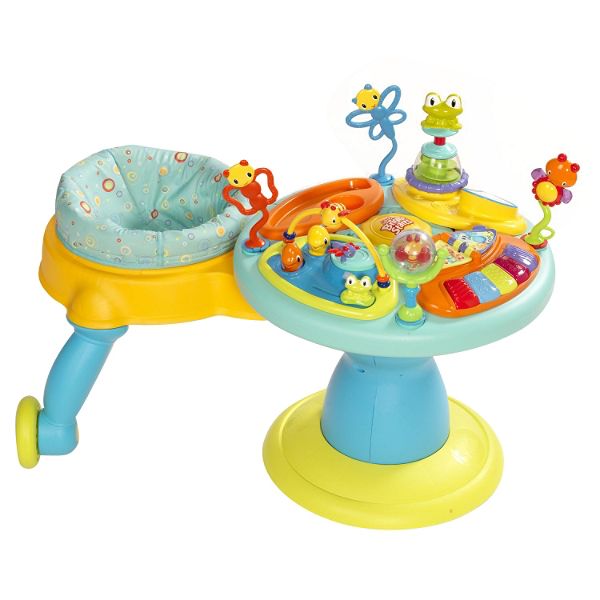 A Playmat Set
If you want to get something bigger than the Baby Gym you can go for a playmat set. These are basically carpets that include patterns and things to stimulate the baby with. They are especially popular in daycare centers and also for parents that keep their babies at home a lot and need a safe place to put the baby on the floor. With a playmat set, you've got a gift for the baby that everyone is bound to love and you will be able to try it out with the little one right after the cake!